YOU(th) decide meeting with associated partners
In the online space, we met with representatives of associated partners in the frame of the initiative YOU(th) Decide!! The meeting was attended by representatives of the Department of Education of the Košice Self-Governing Region, the Regional Youth Centre RCM Košice, the Youth Council of the Košice Region, and Iuventa - Slovak Youth Institute.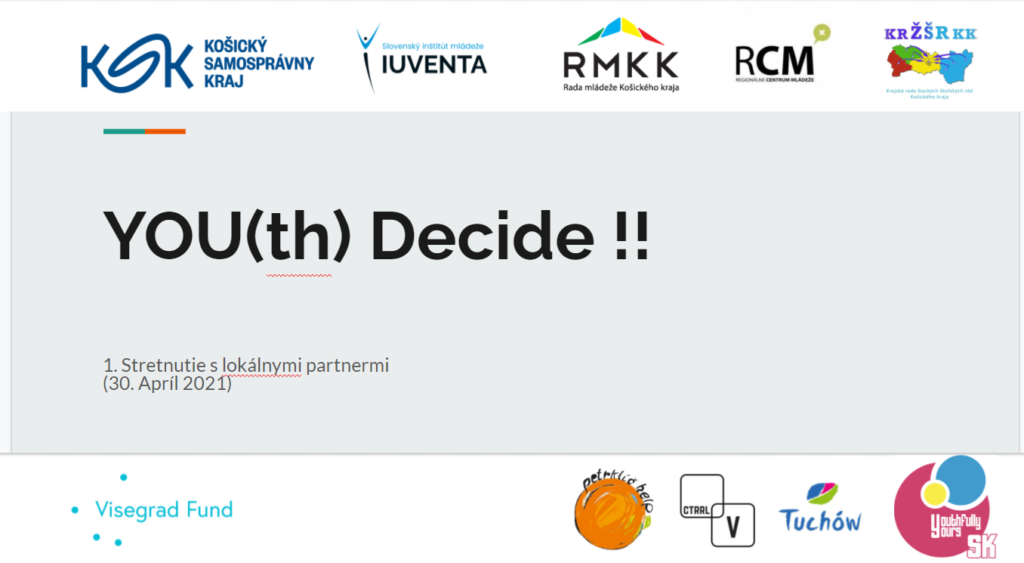 Together we went through the basic idea of the initiative. We recalled its objectives and the indicators set initially. We discussed the roles and new opportunities for involvement of the different associated partners and recalled their expectations from the activities and results of the initiative. We then discussed the changes we were forced to make in relation to pandemic measures. We also discussed the future course of the initiative and its activities in the light of the possible negative course of the pandemic. The common wish of the participants was to implement the initiative in an off-line environment - in a so-called present form. We visualized the next steps through Gantt and Per diagrams.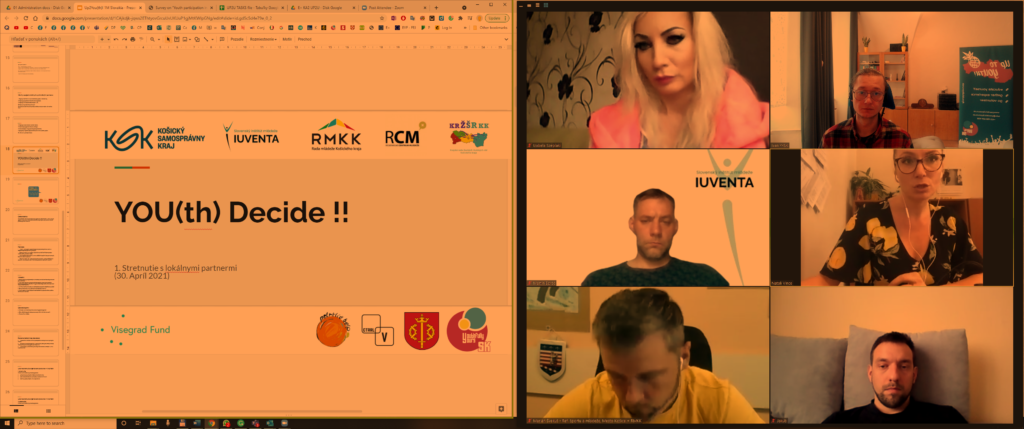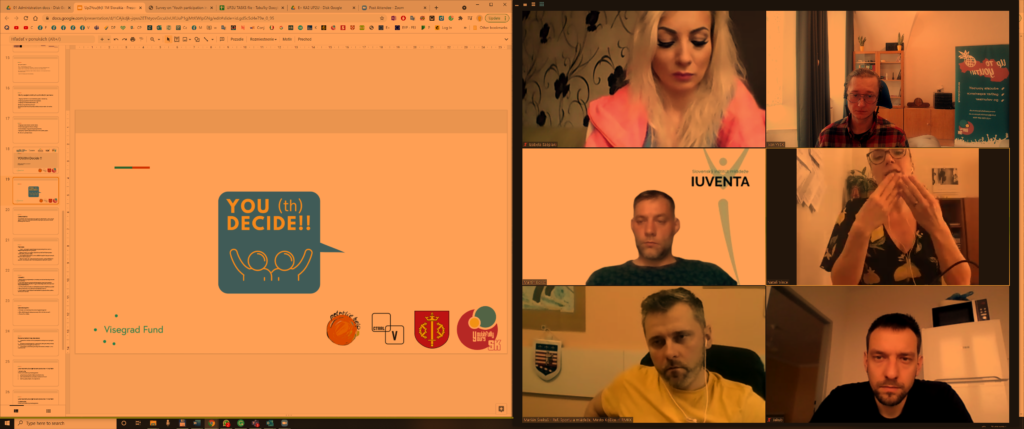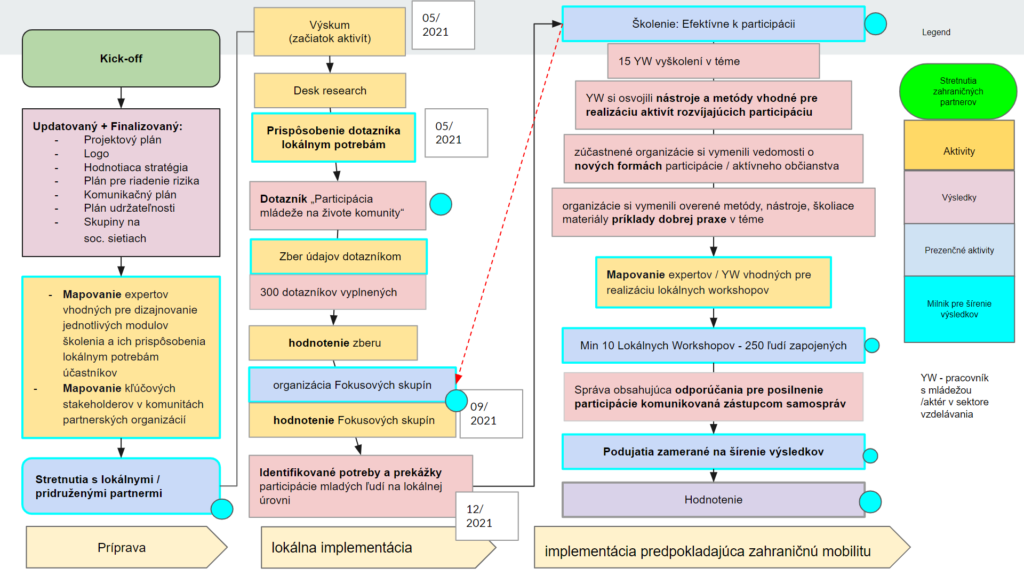 We believe in the success of the initiative!
V4 Partners

Local partners

Hits: 58