YOU(th) Decide!! is an educational initiative following on You(th) Decide! (2019) promoting young people's participation and active involvement in civil society. The initiative builds on the previous experience of partner organizations established collaborations with local governments and stakeholders while responding to gaps and missed opportunities of the pilot version of the initiative. Once again, YOU(th) Decide is supported and co-funded by the International Visegrad Fund.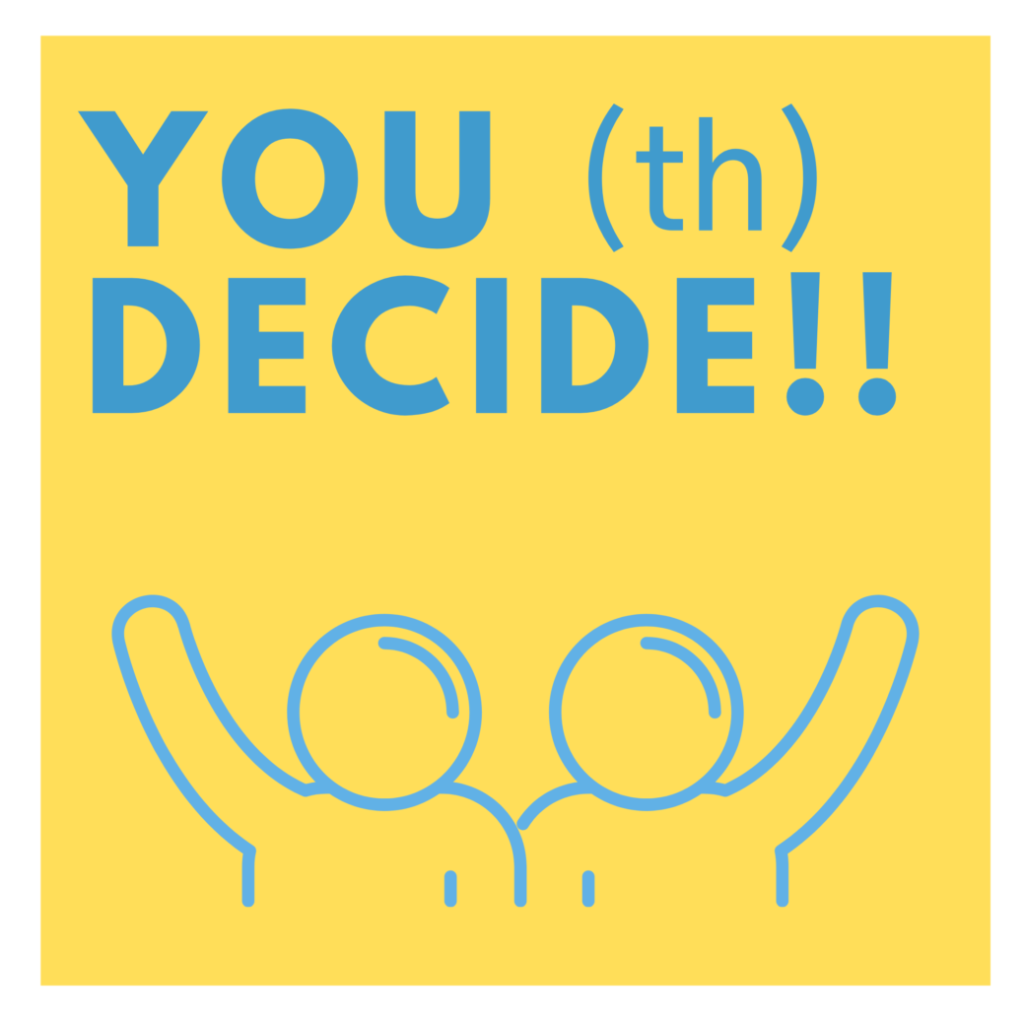 The initiative aims to foster interest in civic engagement among young people from 4 different V4 regions, to raise their awareness of the possibilities of participation, its importance, and its potential benefits for the local community. During YOU(th) Decide!! We will give young people from the regions of the participating organizations the opportunity to develop the competences necessary for active participation. Together with the young people, we will identify the needs and possible barriers to youth participation. We will strengthen the dialogue between young people and the so-called "relevant adults" (representatives of municipalities, schools, and other local authorities). We will support young people to become aware of their own potential, understand the importance of their role in civil society, and spread this understanding among their peers.
The initial training course will enable youth workers and youth leaders representing each partner organization to share non-formal education methods beneficial for implementing local meetings with young people. Participants will try out key activities and discuss possible adaptations for their local conditions and target groups. Participants will strengthen their competences in conducting activities on youth participation. The meeting will also allow the partners to clarify the project's implementation phase. The trainers will provide tools and methods to identify young people's needs, evaluate them, and prioritize them. Later, they will introduce the concept of structured dialogue together with practical tips for its implementation.
This will be followed by a series of local meetings organized in parallel in 4 V4 communities. During the meetings, we will help participants identify young people's specific needs in their local community and the main problems perceived by young people in their community. Participants will assess the level of youth participation and name the main barriers to their civic engagement. In meetings with "important adults", young participants will propose solutions to the identified problems and jointly develop plans to implement these solutions.
A final Seminar in Poland will allow participants from the local meetings to meet peers from other V4 countries and exchange their experiences. In addition to evaluating the progress of the initiative so far, participants will have the opportunity to plan joint international activities supporting solutions to the problems identified in the communities. Participants will present their achievements as well as the initiated collaborations through the final conference, where we expect more than 140 interested visitors.
International partners:

Associated partners:

Hits: 43