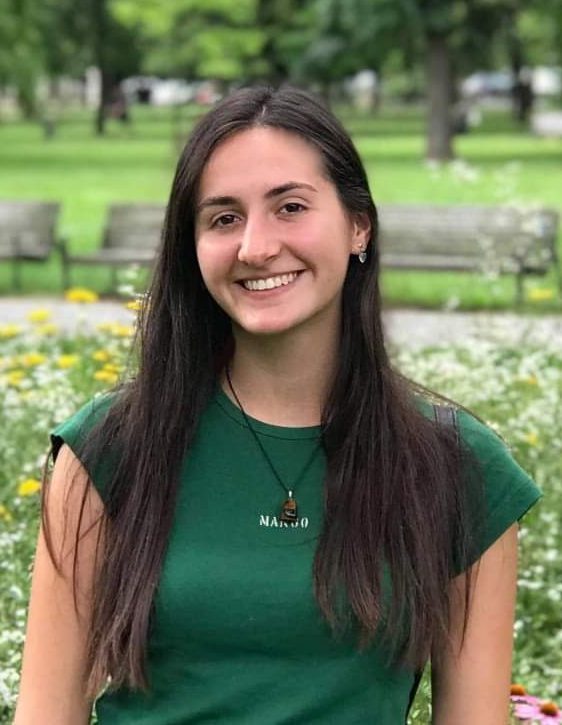 Hi, I'm Kaja from Bratislava, and here is my Why.
I got to Youthfully Yours through a friend Marcela, who told me about exciting experiences from Erasmus + mobility and about the environment of the Youthfully Yours team. The longer I listened about this organization, the more excited I became, until my enthusiasm culminated in the decision to become part of this team.
Apart from school classes, I have always been involved in other activities, and in recent years I have dedicated to volunteering. I like to organize various events or trips, but due to pandemics, several of my plans have been canceled.
So Youthfully Yours organization came on the stage, where I was welcomed by a group of very inspiring and ambitious young people who took me through an organizational labyrinth of non-formal education. At the beginning, I was overwhelmed by an avalanche of new information, tips and tricks, but the team always held me back, patiently explaining what I did not understand for the third time ( :D) and was always there for me. I feel that in time I have been here, I have personally moved significantly forward. I was given an unique opportunity not only to work on myself, but also to change the world around me for the better. It is incredibly motivating to see peers enthusiastically throwing themselves into planning their own educational activity, whether they are leaving an international project with a new perspective and a smile on their face. I appreciate the meaningfulness of the mobilities, which confirms my opinion that I am in the right place. I enjoy the variety of activities I can improve in, the range of projects I can get involved in, but especially the opportunity to save a piece of my soul here. I believe that I will build many more intercultural bridges and light a fire of involvement in other young people.
I'm looking forward to meeting you!
Hits: 154