Accept the Rhythm Journal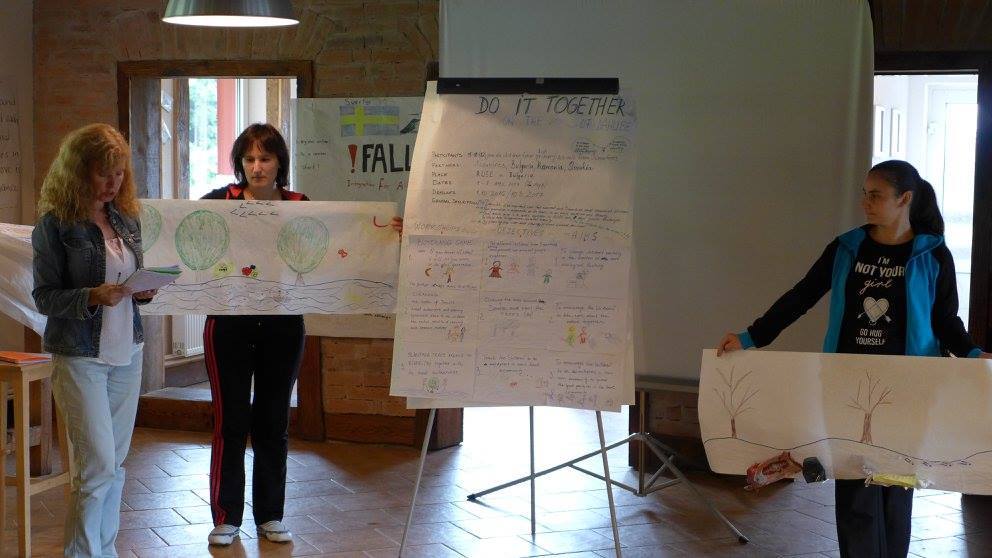 17-18/07/2016 << Project managing>>
As the week was coming to the end, our trainers and especially trainer
Jure
had a surprise-workshop for us! We could say that it was one of the most difficult, challenging and creative workshops and he told us that we were already prepared for it through the other workshops during the week, for example the
<<swot analysis>>
. The first reaction of the participants when they heard about it was not enthusiasm (!) but anxiety and stress which turned into vigilance and productivity after Jure explained in detail how the groups had to work and what problems they would probably face. After that, the participants were split into groups based on their thematic proposals before the workshop. It has to be mentioned that all the proposals were really interesting and colorful and made the groups work energetic and with seriousness while having the basic information and the pattern on their mind.
During all the process the trainers surrounded us and were always available for advices which helped the participants to work focused and concentrated. Furthermore, the hard work continued also at the second day of the << Project managing>> and the groups had to finish their own theoretical training course or youth exchange program. As the teamwork was attributing and the ideas were acquiring form, everyone was getting more satisfied about the outcome which was close! Last corrections, reminders and brainstorming took place until the last minute! You could see the happy faces of the trainers when they realized that the groups managed to finish the workshop on time and with great results, as the presentations demonstrated!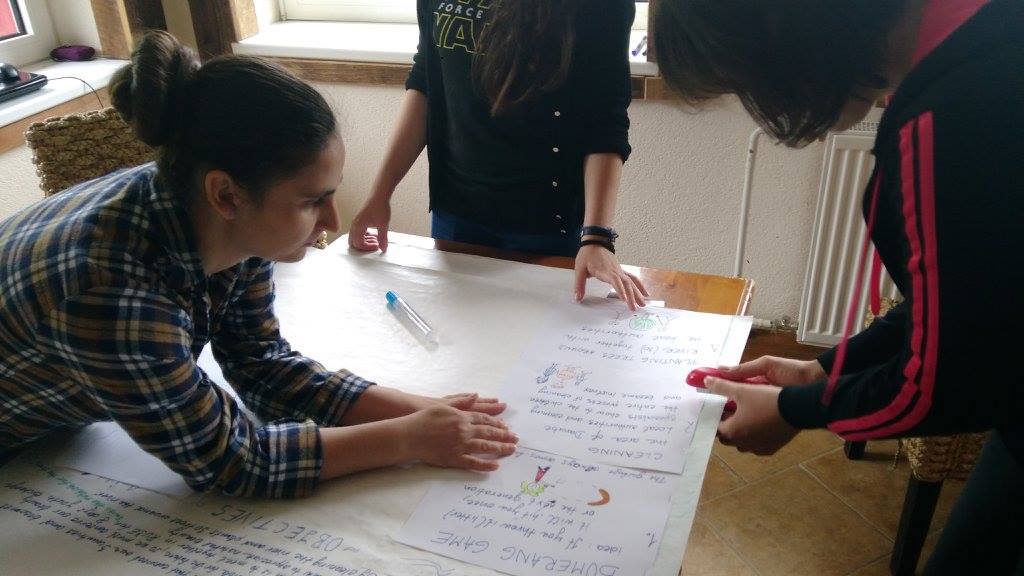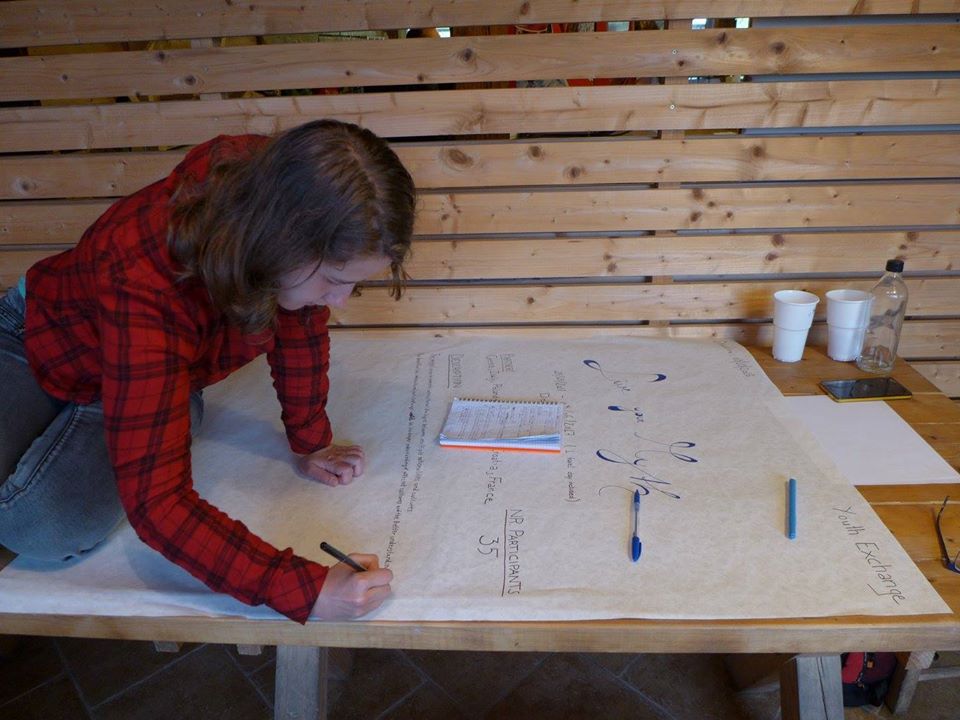 To conclude, everyone recognized that the
<<Project managing>>
workshop were the groups had to create their own program, with different thematic proposals, ideas and approaches was if not the best, one of the best workshops because it included all the skills which the participants had gained during all the week- activities and workshops. They had to do constructive teamwork and be able to discuss with their teammates their topic respecting everyone´s point of view and opinion, they had to be specific and clear about what they wanted to achieve and how the outcome would benefit the participants and the trainers. So, it was very challenging but also a workshop which united the participants, made them work with a concrete goal in mind and a time limit! The outcome was more than satisfying according to Jure´s comments.
The journalist team of Jahodna : Anastasia, Katerina, Billy, Pepa , Traian, Simona