Gruzínsko 2019 alebo Ako piati mladí Slováci spoznali východnú Európu a krásy programu Erasmus+
Európsky program Erasmus+ za 32 rokov svojej existencie zmenil už niekoľko ľudských životov. Práve mladým prináša obrovské výhody. Možno to znie ako klišé, ale človek sa naučí množstvo nových vecí, zlepší si komunikačné schopnosti, spozná nových ľudí, ich kultúru a miesta, na ktoré by sa s bežným študentským rozpočtom nedostal.
Tentokrát sa spomínaný projekt Erasmus+ zameral na 40 mladých ľudí z 8 krajín Európy, medzi nimi aj na Slovenskú republiku. Na projekte s názvom "More Mosaic 4 All" Slovensko reprezentovalo 5 účastníkov. Projekt, ktorý sa zameriaval na zdravý životný štýl, aktívny život a šport, sa uskutočnil v takmer sedemnásťtisícovom mestečku Kobuleti na pobreží Čierneho mora.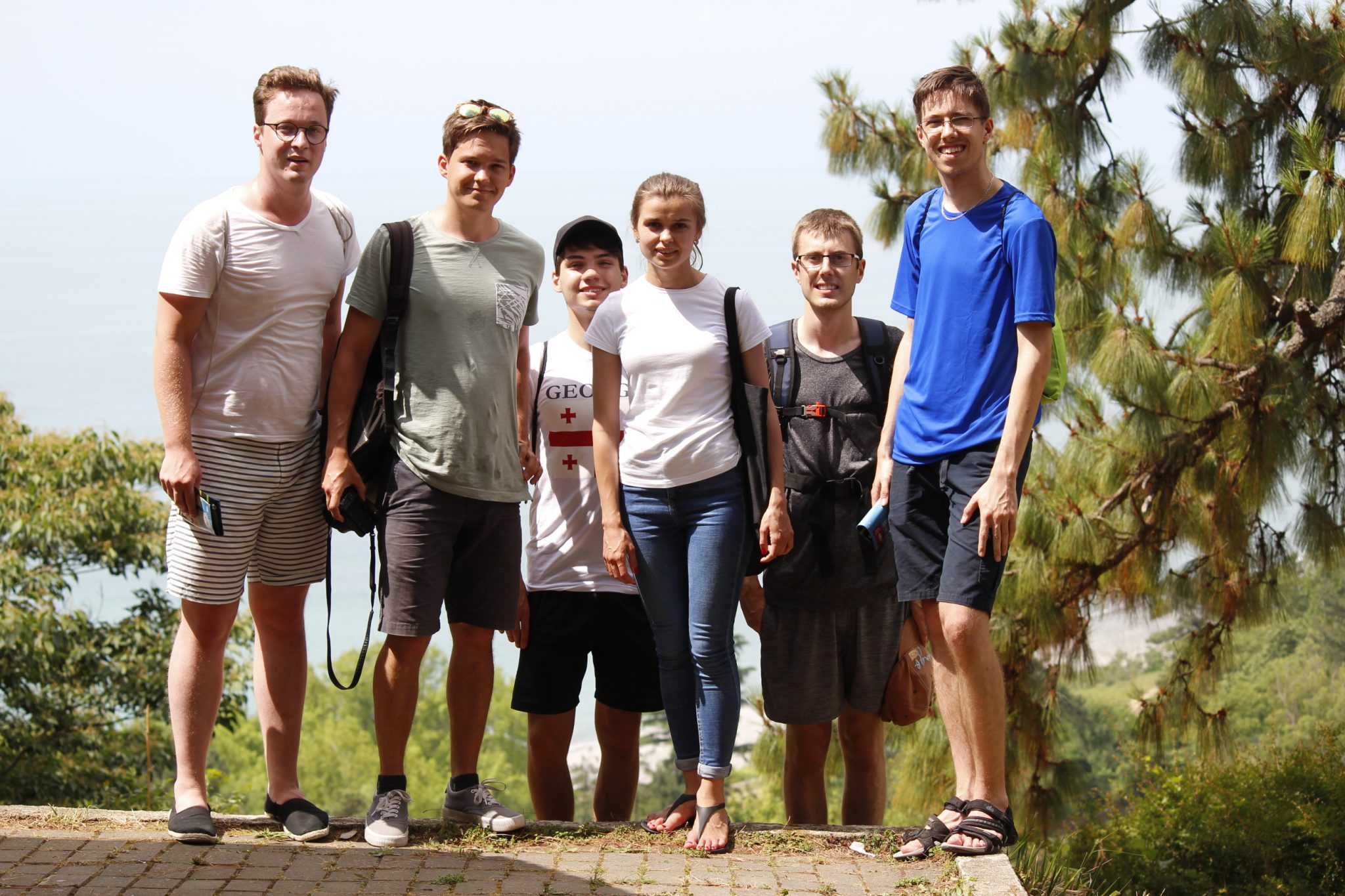 Boli sme ubytovaní v hoteli, ktorý je vzdialený približne 150 metrov od pláže, a tak nebola núdza o miesto, kde tráviť poobedňajšiu siestu. Celý projekt zastrešovala švédska organizácia More Mosaic, ktorá si pre nás pripravila 8-dňový program. V rámci projektu sme mali k dispozícií aj ďalšie dva dni, ktoré sme mohli stráviť podľa našich predstáv. Spoznávanie sa, nové mená,  rozhovory s ľuďmi, ktorých sme nikdy nevideli. Práve to je čarom programu Erasmus+.
Vďaka zosúladenému programu, ktorý zahŕňal množstvo skvelých aktivít, ale aj voľný program, sme mali takmer okamžite možnosť nadviazať silné priateľstvá. Teambuildingy, energizery, či iné aktivity posúvali každým dňom naše osobnosti dopredu. Museli sme sa naučiť pracovať ako jeden tím a aj napriek tomu, že sme do Gruzínska nacestovali spolu vyše 85 000 kilometrov, ťahať spoločne za jeden koniec.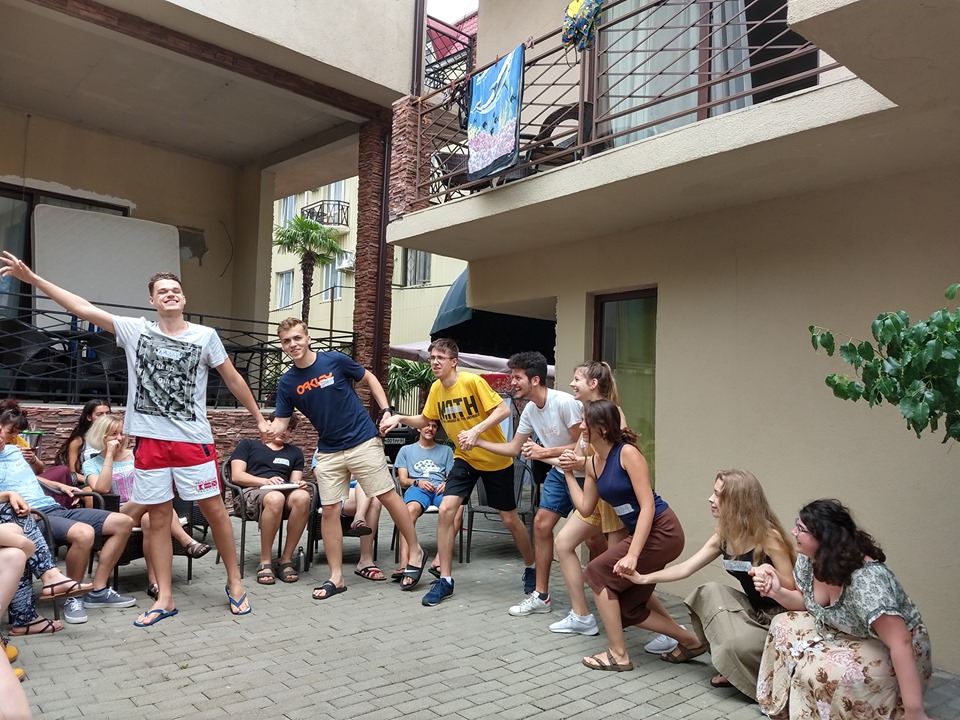 Čo sa nám podarilo zameniť za obyčajnú papierovú spinku? Ako sme dokázali postaviť loďky z odpadu ? Prečo sme všetci každý večer skončili na treťom poschodí hotela? Všetko to ostane navždy v nás a budeme si to dlho pamätať. Poobedňajšie schovávanie sa pred silným slnkom či večerné posedávanie na pláži a sledovanie západu slnka nám dali možnosť spoznať, v čom sú naše krajiny rozdielne a naopak, v čom sú rovnaké.
Každý deň bol obohatený interkultúrnym večerom. Ten nám vždy priniesol množstvo zaujímavostí a objavov, akými sú naše kultúry prepletené. Nechýbali ani tradičné jedlá, tance a nápoje. Počas voľného času sme mali možnosť navštíviť "Európske Las Vegas", resp. 30 kilometrov vzdialené mesto Batumi, ktoré bolo vidno z okien nášho hotela.  Toto mesto nás uchvátilo predovšetkým modernými mrakodrapmi či promenádou pri mori . Za spomienku stojí aj súsošie Alli a Nino, s ktorým sa spája krásny príbeh o tom, že láska je silnejšia ako rozdielnosť kultúr či náboženstiev. Futbalové zápasy s tunajšími deťmi nám dali poriadne zabrať, keďže teploty miestami dosahovali až 35 stupňov. Súčasťou programu bol aj celodenný výlet do národného parku Mtirala, kde sme spoznali divokú prírodu a boli vďační za studené osvieženie vo vodopáde a jazere.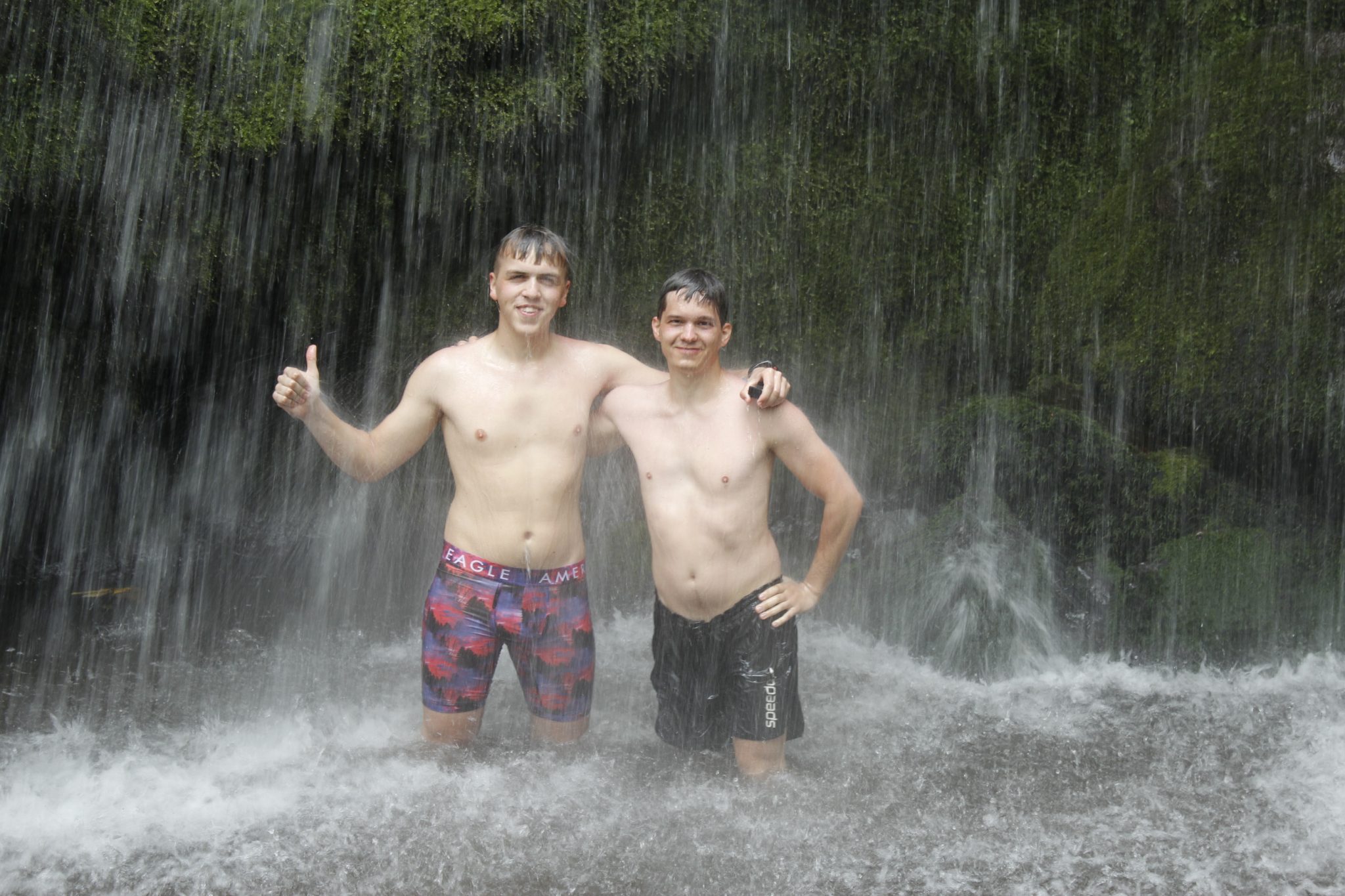 To, čo nám tento projekt dal, sme si mnohí uvedomili v momente, keď sme sa z okna autobusu poslednýkrát pozreli na budovu hotela. Vtedy, keď sa celých 10 dní premietlo v hlave, keď nadišiel čas rozlúčiť sa a povedať ahoj, nám nezostalo nič iné, iba dúfať v to, že vďaka Erasmus+ sa naše cesty ešte niekedy spoja.
Ďakujeme Youthfully Yours SK