19.6.2019 aj napriek vysokým horúčavám pokračovalo vzdelávanie You(th) Decide! zamerané na posilnenie občianskej participácie medzi mladými ľuďmi z krajín V4. Po krátkej rekapitulácii predchádzajúcich aktivít a zoznamovaní sa s novými účastníkmi, členmi akademických senátov, žiackych rád a so zástupcami tretieho sektora, sme sa zavŕtali hlbšie do problematiky občianskej angažovanosti. Spoločne sme vystúpali po rebríku participácie Roggera Harta. Identifikovali sme jednotlivé stupne participácie, ktoré reflektujeme v našich organizáciách, prípadne v našej komunite a prediskutovali sme úroveň participácie mládeže v meste Košice.
V druhej časti stretnutia sme sa pustili do identifikácie najzávažnejších problémov, ktoré reflektujú mladí ľudia v meste Košice. Už aj tak náročnú úlohu mám sťažilo zadanie, najprv v pároch, neskôr v menších skupinách a nakoniec ako celok, nájsť spoločné stanovisko o tom, ktoré tie hlavné problémy vlastne sú a aké je poradie ich dôležitosti. Množstvo vášnivých diskusii nám ukázalo, ako často hovoríme o tom istom, akurát inými slovami. Rovnako sme si uvedomili, aké ťažké je dospieť k zhode v stanovenom časovom limite a aké dôležité je dať priestor aj tichším členom skupiny. Jednotlivé aktivity, aj keď primárne zamerané na tému, pre ktorú sme sa zišli, nám nenápadne pomohli rozviť naše prezentačné schopnosti. Precvičili sme si argumentáciu, presviedčanie a hlavne už spomínané hľadanie spoločného stanoviska. Počas nasledujúceho stretnutia 27.6. plánujeme predstaviť 4 identifikované problémy mesta jeho zástupcom, rovnako ako ďalším tzv. dôležitým dospelým a pozvať ich k spoločnému riešeniu.
Vzdelávací projekt You(th) decide je finančne podporený Višehradským fondom, záštitu nad aktivitami prevzal Predseda Košického samosprávneho kraja a starosta obce Ryglice (Poľsko),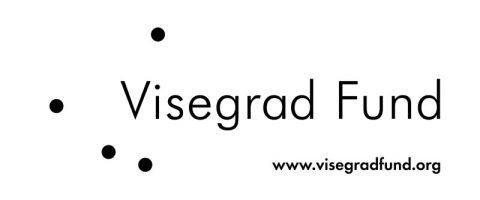 Aktivity sú paralélne rozíjané v 4 krajináh V4 v spoluprái s partnermi:
Ryglice Community - The Municipal Youth Council of Ryglice
 
Association of Agrarian and Rural Youth Circles of Jász-Nagykun Szolnok County
European Youth Centre Břeclav z. s.

Youthfully Yours SK

Hits: 584