Accept the rhythm! Journal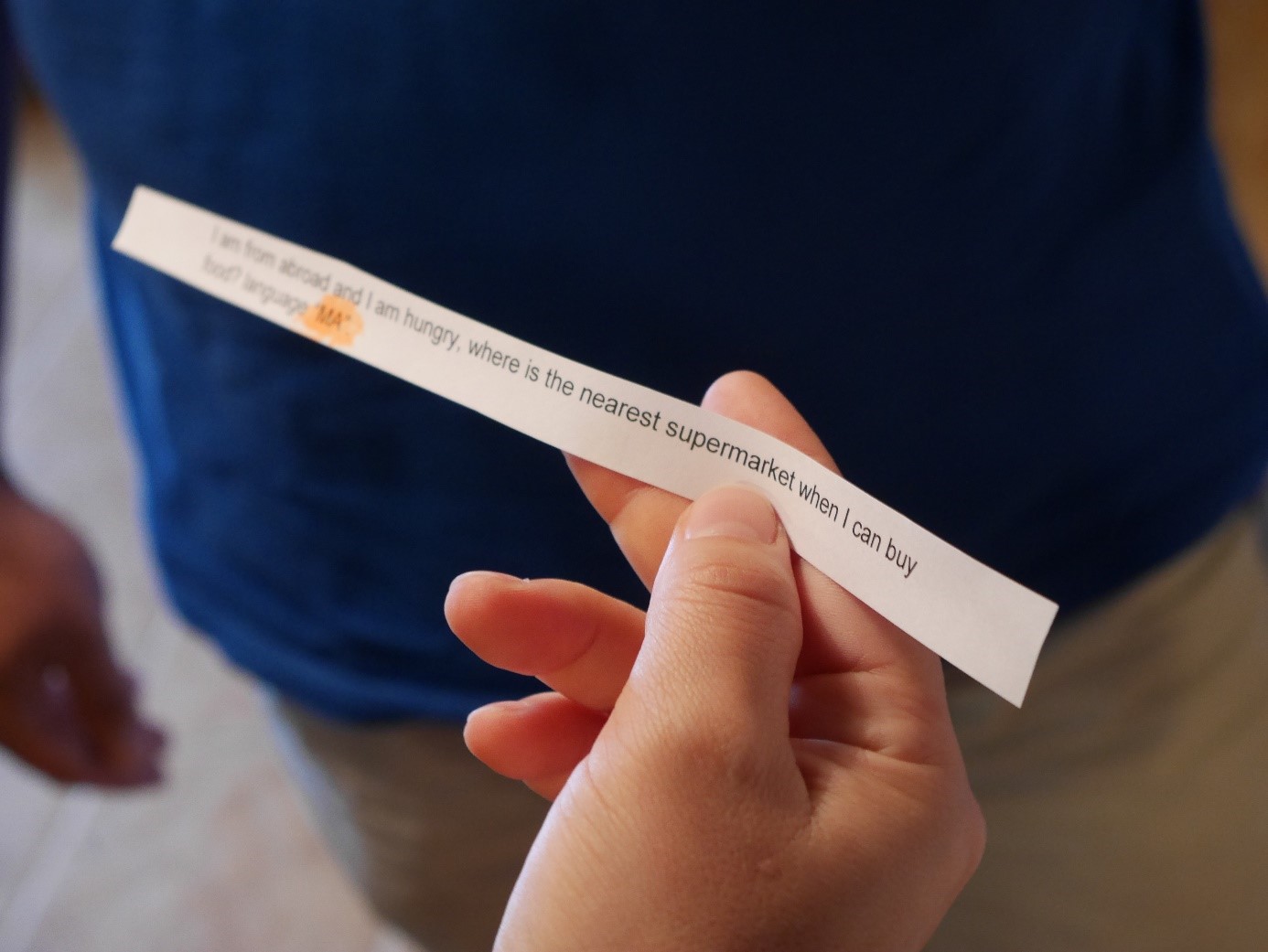 (Eva Zand)
What was the Training course - Accept the Rhythm about? Let's ask Eva Zand , member of Gain & Sustain NGO:
During the 10 days lasting project 'Accept the Rhythm', a group of over 20 people discussed, talked, sang and acted about topics like cultural and religious diversity as well as discrimination and stereotypes. Furthermore, we did not just talk about all those challenges which came along within these topics but also about how to unite and integrate diversity, how to find solutions for discrimination and how to fight against stereotypes. Within workshops which were provided by some amazing and patient trainers during non-formal education we had time to exchange our view and brainstormed about outcomes we wanted to create. In this process we created most of all theatre plays as well as dances, songs and posters to show and express ourselves and our statements. 
As it was a group with a high variety of cultural backgrounds, attitude and personalities we were able to increase everybody's view of life, or at least mine. Even if it is hard to apply any kind of 'solution' aware in real life we will all have this project and its outcomes in our head for further situations in our lives, which will change subliminally our way of thinking and making decisions.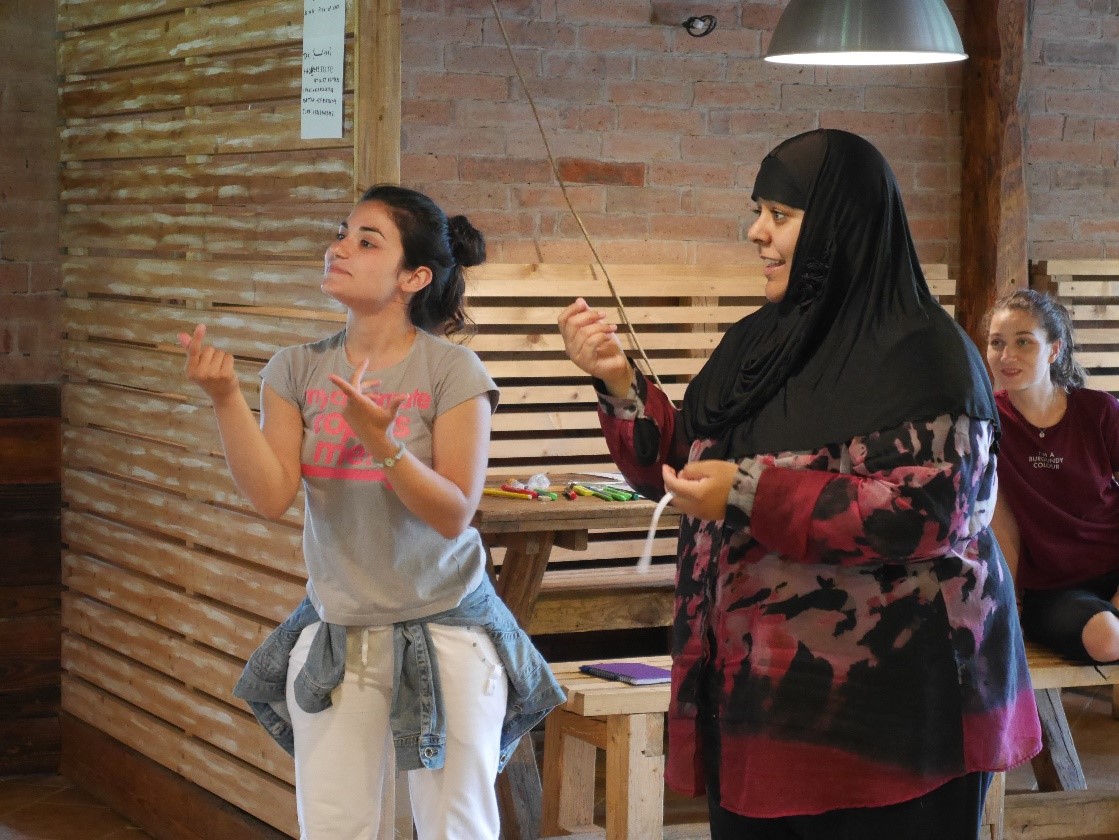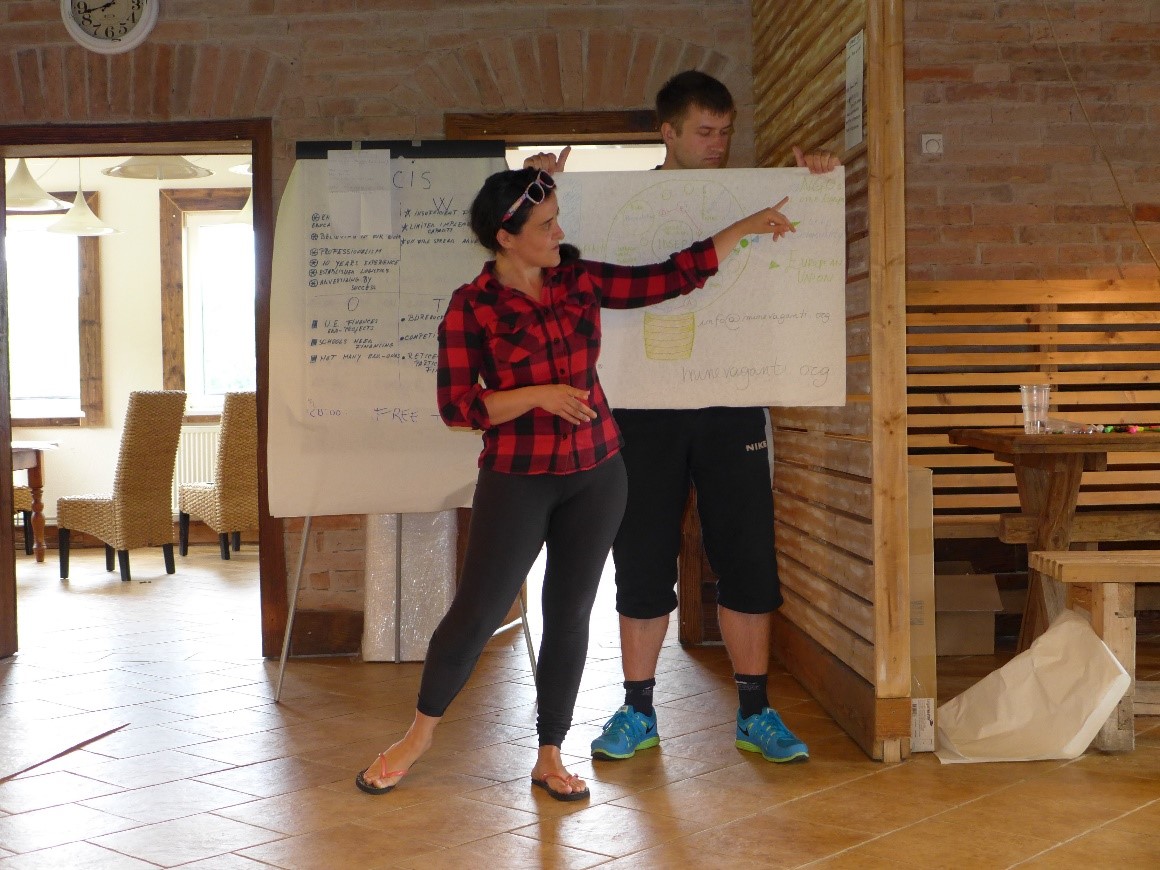 Not only the themes we dealt with and the new technics we have learned but also the interpersonal connection within the group, with every single participant and trainer, made the training course as special as it was!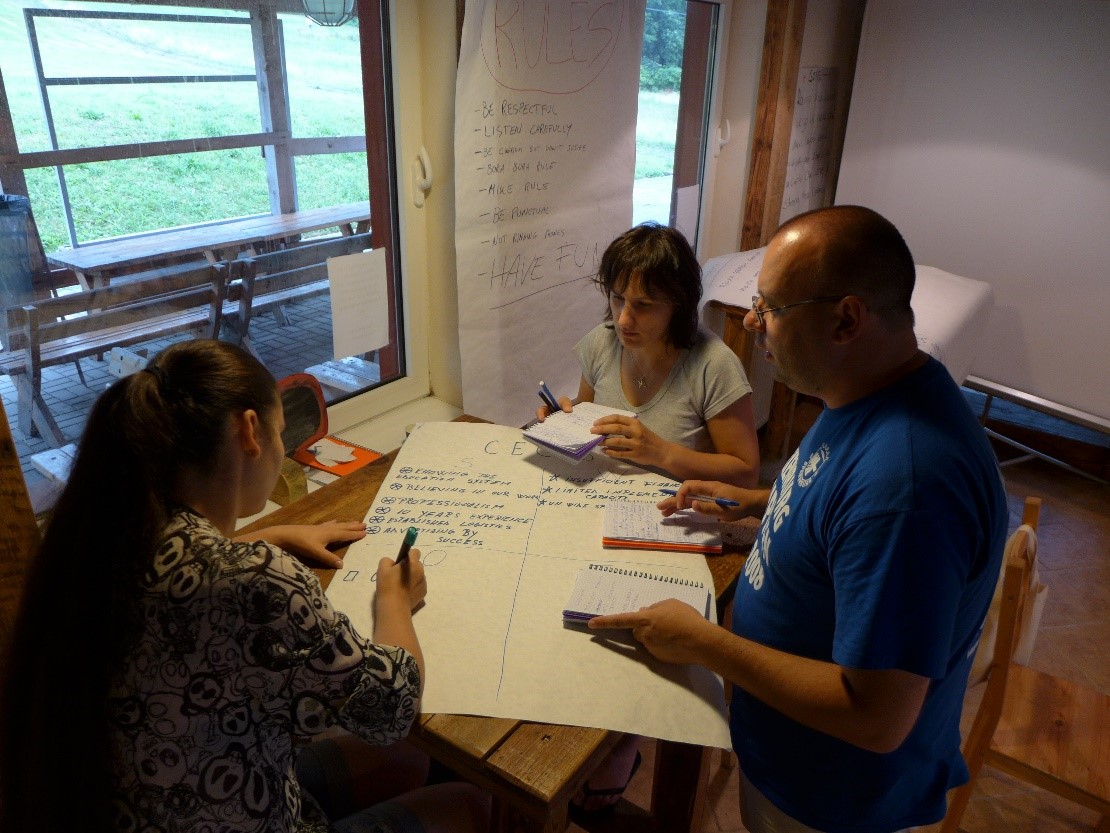 As it was a bunch of people with completely different age groups and opinions it was amazing to learn from each other's experiences, in any kind of way.  It created a family where everybody was allowed or even more supported to express their feelings and emotions during sometimes tough topics or discussions. The group gave you the feeling of a community which cares and connected all the participating countries with a strong feeling of unity.
I fell very pleased that I was able to join this project in order to gain awesome and new experience!
(Eva Zand)