Zober svoju budúcnosť do vlastných rúk a zmeň ju na úspešnú.
O Erasme som už vedela dlhšie, avšak nikdy som nebola natoľko odvážna skúsiť to sama. Keď mi však moja kamarátka zo školy povedala, že cez letné prázdniny ide do Rumunska na Erasmus a hľadajú do slovenského tímu ešte jedného človeka, so zaslaním prihlášky som neváhala ani minútu. Keď mi na druhý deň prišiel mail, že ma prijali, začali sme s veľkým nadšením vybavovať všetko potrebné. Hneď sme sa zhodli na tom, že by bola škoda nevyužiť preplatenie leteniek v dvoj-dňovom limite pred a po projekte a tak sme si na dve noci zarezervovali apartmán v Bukurešti a vydali sa do sveta.
Do Bukurešti sme dorazili okolo tretej poobede a naše dobrodružstvo začalo naozaj skoro a to vystúpením na zlej zastávke autobusu. S malou pomocou mapy a rady od milej pani sme sa nakoniec dostali do našeho Airbnb s výhľadom na budovu parlamentu, druhú najväčšiu administratívnu budovu na svete. Bukurešť bola pre nás mesto paradoxov. Na jednej strane ulice stála veľká historická budova a na druhej strane paneláková bytovka z nedávnych časov komunizmu. Toto všetko malo však svoju špecifickú atmosféru a my sme si ju naplno užili.
Po dvoch, do istej miery vyčerpávajúcich dňoch, sme nasadli na vlak a zamierili sme do mesta nášho projektu, Târgoviște. Už vo vlaku sme sa stretli s časťou našej slovenskej skupiny a myslím, že môžem za všetkých povedať, že sme si výborne sadli. Po úmornej ceste v horúčave rumunského vlaku sme konečne prišli do hotela, kde sme sa okamžite začali spoznávať s ostatnými účastníkmi projektu medzi ktorými boli Macedónci, Malťania, Portugalci, Lotyšania, Česi a Rumuni.
Celý zvyšok projektu prebehol príliš rýchlo. Každý deň sme mali program na tému Active citizenship a ak by som ho mala osobne zhodnotiť, povedala by som, že bol prepracovaný, zaujímavý a vysoko informatívny. Bolo pre nás pripravených množstvo workshopov, prezentácií a diskusií.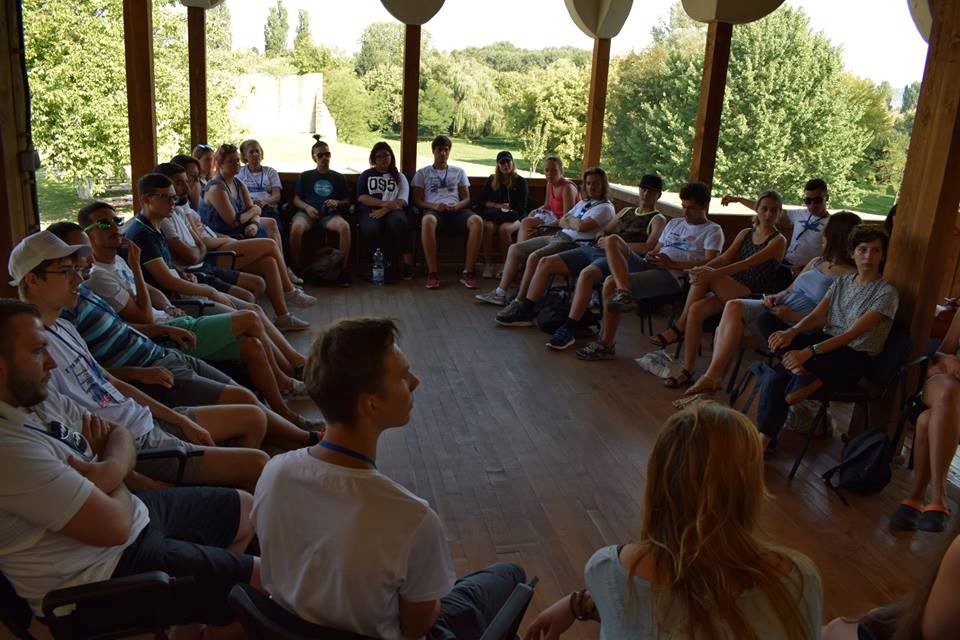 Prezentácia nápadov na nové Erasmus projekty vytvorených národnými skupinkami
Pre mňa osobne najoriginálnejšia časť programu bola simulácia rokovania. Taktiež sme mali výlety do mesta, aquaparku a dva dni sme mali program v budove mestskej radnice, kde sme v národných tímoch vymýšľali nové Erazmus projekty. Večere sme trávili hraním hier alebo intercultural večermi krajín, na ktorých sme prezentovali naše tradície, národné jedlá a zaujímavosti.
Naša slovenská skupinka počas intercultural evening
Ako všetko dobré, aj toto sa skončilo príliš skoro, no myslím, že každý z nás si so sebou zobral nové skúsenosti, zručnosti, ako práca v tíme, kamarátstva a bohaté zážitky.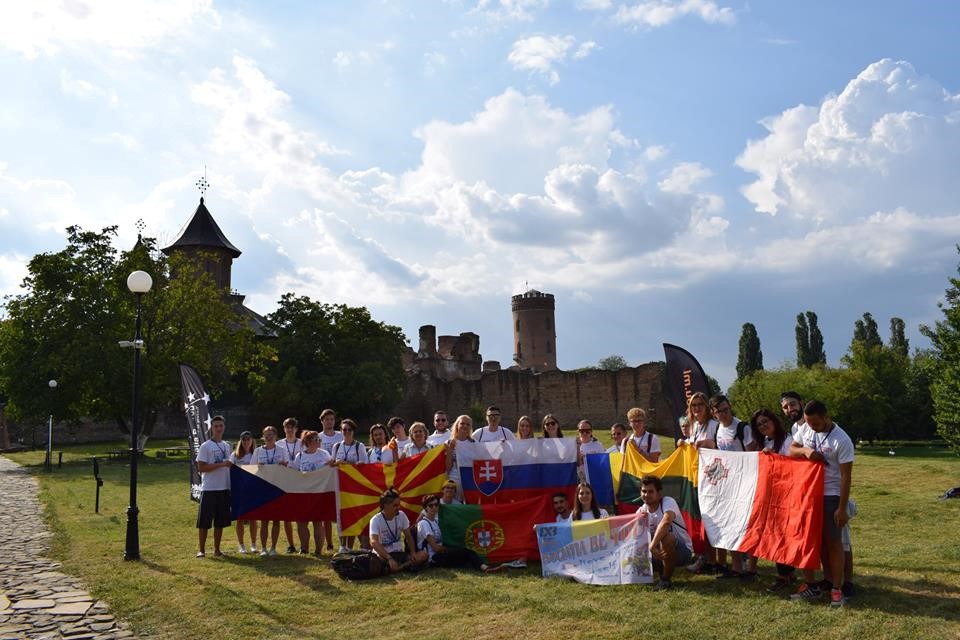 Hits: 112