Európska dobrovoľnícka služba
Ešte minulý rok som aj ja patrila do žalostne populárnej skupiny čerstvých maturantov 'netuším čo so životom po strednej'. Našťastie, keďže som už mala ako také medzinárodné skúsenosti, bavilo ma cestovanie a nejaký čas dozadu som sa dozvedela o možnosti Európskej dobrovoľníckej služby (EVS), povedala som si - prečo nie teraz.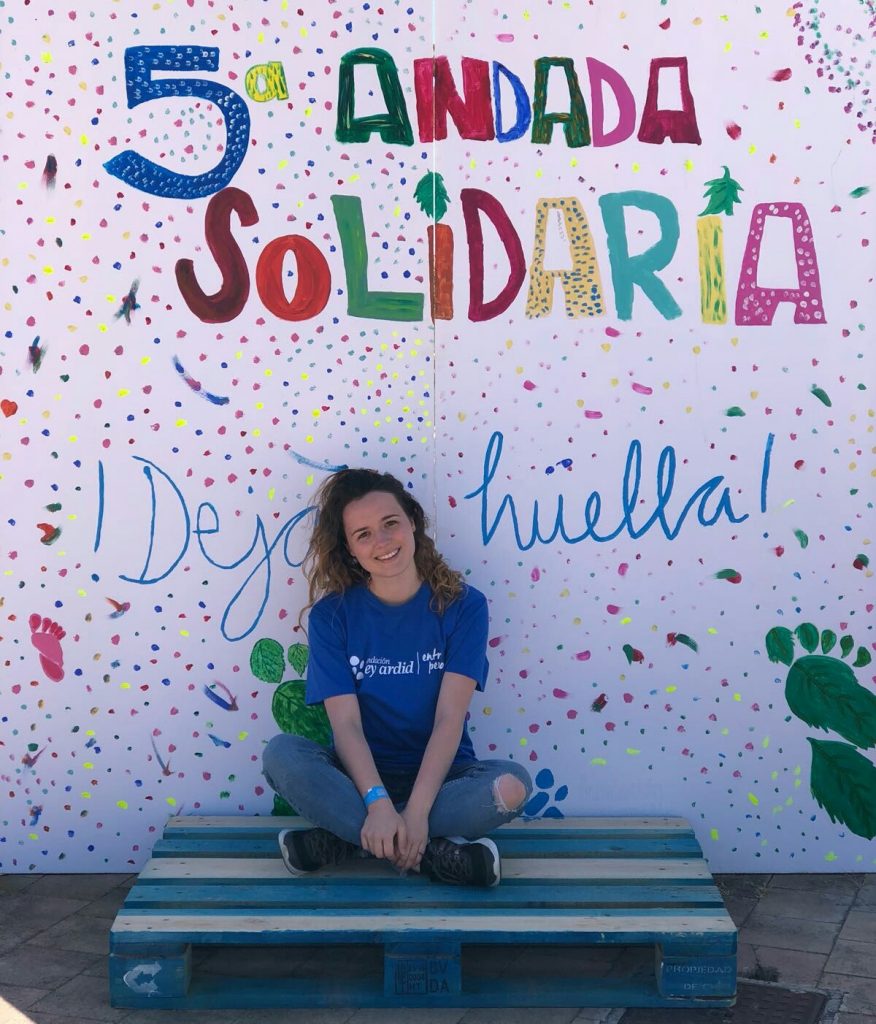 Aby som vás uviedla do obrazu, EVS je jednou z kľúčových akcií Erasmu+, ktorej podstatou je podpora mobility a dobrovoľníctva mladých ľudí v niektorej z európskych alebo iných partnerských krajín. Témy, dĺžka a forma projektu sú individuálne. Od krátkodobých dobrovoľníctiev, ktoré sa svojím priebehom a obsahom často podobajú mládežníckym výmenám až po ročné EVS v oblasti kultúry, marginalizovaných skupín, zdravia, športu či prírody. Ponuky projektov sa dajú nájsť priamo na internetovej stránke "European Youth Portal" alebo v rôznych faceboook skupinách.
Veľkou výhodou európskej dobrovoľníckej služby, od tohto roku už patriacej pod program European Solidarity Corps, je pokrytie základných výdajov dobrovoľníka. Tie zahŕňajú cestovné náklady, stravu, ubytovanie, poistenie, ba dokonca aj vreckové. Vďaka tejto podpore už teda nie je otázka dobrovoľníctva spojená s ekonomickými prostriedkami, ktoré bývajú u študentov a mladých ľudí častou prekážkou.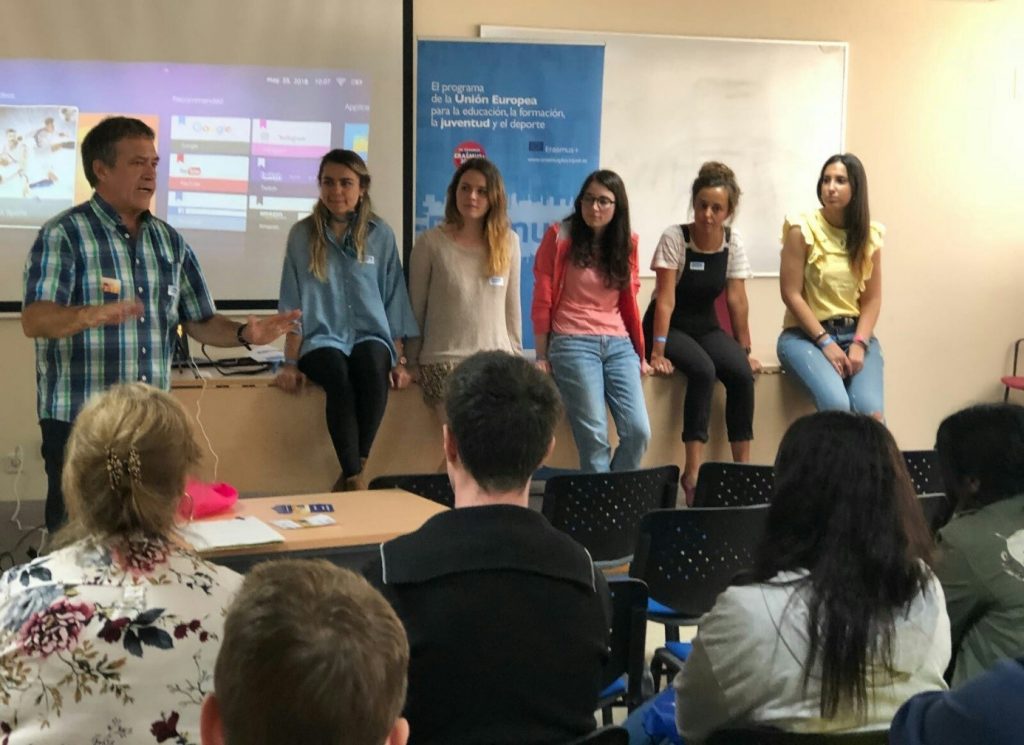 Moju pozornosť si získal práve 9-mesačný projekt v oblasti duševného zdravia v španielskej Zaragoze. Po úspešnom absolvovaní výberového konania som si v novembri minulého roku zbalila zásoby horaliek, skočila sa srdcervúco rozlúčiť na úrad práce, dala zbohom svojej angličtine a celá nedočkavá nasadla na lietadlo.
Väčšinu pracovného času som trávila vo voľnočasovom centre (Club Social) patriaceho organizácii Ramón Rey Ardid, ktorého hlavným cieľom je zlepšiť kvalitu sociálneho života ľudí trpiacich duševnými poruchami prostredníctvom rôznych aktivít ako napr. varenie, divadlo, filmový klub, šport, tvorivé dielne atď. Počas nich sme spolu s mojou tureckou spoludobrovoľníčkou asistovali ostatným pracovníkom a taktiež mali priestor na vedenie našich vlastných workshopov.
Ale prečo som sa vôbec rozhodla si takto 'odskočiť' z domu? Možno prekvapivo nebola kľúčovým faktorom španielska fiesta ani tapas, ale celá rada pozitívnych externalít, ktoré  dobrovoľníctvo prináša. Pre mňa nimi boli pocit prospešnosti, vykročenie z komfortnej zóny, sebarealizácia a sebaspoznávanie, osamostatnenie sa, rozvinutie takzvaných 'soft skills', nový jazyk, kultúra, skúsenosti, vzťahy, priateľstvá a omnoho viac než si teraz dokážem uvedomiť. A vonkoncom nejde len o to, čo všetko som si odtiaľ odniesla ja. Na začiatku som svoj vplyv na miestnu komunitu nevnímala, dokonca som o ňom v určitých momentoch pochybovala. Po pár mesiacoch sa mi však prihovoril jeden z našich užívateľov, s tým, že som tu "ako závan čerstvého vzduchu"( v španielčine to znie lepšie, sľubujem) a priznám sa, že to mi počuť stačilo. Dobrovoľníctvo má totiž jednu jedinečnú schopnosť - mnohokrát nám nedá to čo chceme, ale to čo práve potrebujeme.
Noemi
Hits: 205